especially special. impressively impressive. tan tan.
The extraordinary thing about handwriting is that no two letters are the same and yet a single glance tells you that they all belong together. tan tan's special signature is velvety soft concrete with accents of wood and steel. Each piece of furniture has a unique character, always just slightly different, handcrafted to accompany the customer's wishes from idea to garden.
Warm concrete, distinctive flair, togetherness in differentness. Our branding makes it possible to truly experience the distinction of the tan tan manufactory. We drew inspiration from our namesake, the Venus of Tan-Tan, one of the world's oldest human figurines, which was discovered in Morocco. Our modular design concept can be used in many different ways, yet the colors and shapes are always recognizable. With sunny hues and product names that ring out. A piece of Moroccan style on your own terrace.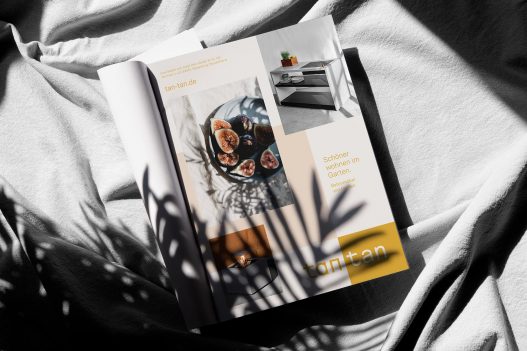 More Information
Client

tan tan

Services

Brand Design, Brand Identity, Brand Strategy, Editorial Design, Print Design

Text

Photography

3d visualization & animation

PHOTOGRAPHY (PORTFOLIO)